Private security guard companies that patrol and protect businesses and communities continue to see increases in demand. Of course, this means that there is also an increase in competition within the private security industry as well. Simply providing security services isn't enough to attract new customers in your area any longer. You need to market your private security guard company to the public.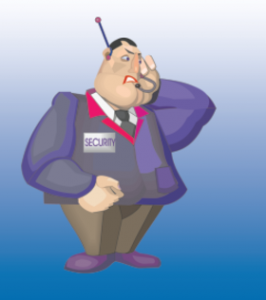 Marketing your private security guard company means more than just putting your logo on the side of patrol vehicles and staff uniforms. If you want to attract new clients, you're going to need to identify specific communities and areas that will benefit from regular security services and can afford your rates. City centers and suburbs often provide the right combination of commercial & private businesses and residences that both need security and can afford services.
Once you have defined your target area, creating your security guard company marketing plan will be defined by the demographics, interests and other aspects specific to the area. While some elements will vary, your general approach to marketing should be the same. Marketing your security guard company starts with attracting new customers, and never stops with keeping your current clients happy.
Serving the Community
New private security companies often target community based clients – businesses & communities, rather than private residences because of the larger scope and higher rates. Online marketing works great for companies that provide services online – but for security guard companies, physical mail works better than email.
Build your list, and get ready to send.
Make sure to include your company name / logo / phone number & tagline printed in color on the outside of your envelope, so that recipients can see exactly what you offer before even opening your mail. Inside, be sure to include a couple of custom plastic business cards in the envelope.
Protecting Your Customers
Focusing on marketing your security guard company to new leads will only take you so far. You need to protect your customers – from competitors. Once you've spent the time, and marketing dollars to turn a lead into a client, make sure that they continue to use your private security services for years to come.
Something as simple as mailing a custom greeting card to all your current clients for their birthday, or during the holiday season to show appreciation will go a long way. Need promo products printed? Contact us today!