The standard trading card size is 2.5 inches by 3.5 inches (6.4 cm by 8.9 cm), and is what most people are familiar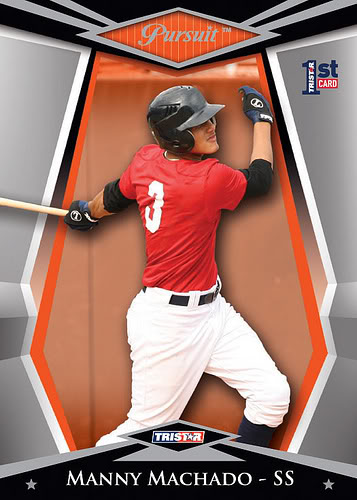 with from major league baseball cards or trading card games like Pokemon. For comparison sake, trading cards are just larger than a credit card, which measures 3.370 Inches by 2.125 inches.
Trading cards are typically utilized in portrait format, but some manufacturers design their cards for landscape as well. We've even seen trading cards with a portrait image on the front, with landscape design on the back. Despite the relatively small size of trading cards, design options are endless!
Many of our print customers create custom baseball cards for kids or their own trading card games, but we've also seen trading cards used for other purposes as well. We've seen trading cards for cops, musical artists, politicians and more. Don't let the small size fool you, trading cards pack a big punch!
Beyond Portrait vs. Landscape
There are more ways to customize your trading card design than just turning the template 90 degrees. Standard trading cards are printed on 14 or 16 pt thick cardstock, which is similar to what you might find in a pack of baseball cards from the comic book store. There are trading card material options available though.
Silk laminated cards have a clear finish that protects the artwork from wear and tear over a long period of time. These are often used for collectible cards to showcase high definition artwork on the front and back of the product. Super thick trading cards with a middle core are twice as thick as standard ones, and feel great in your hand. Perhaps that's why we've seen them being used as business cards!
Designing Your Cards
PrintFirm offers free downloadable trading card templates in the standard 2.5in x 3.5in format that you can customize, and then upload for ordering online. We also offer custom designs from professional graphic artists – just tell us what you're looking for and we can help you create your own trading card masterpiece.